Using the Online Store
We provide a range of online modules that help your business manage its compliance obligations. It's training that is fast, effective and provides real results.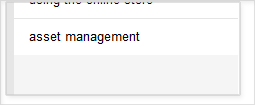 1. Browse for courses
Modules are available separately or bundled together as a course. Simply select a course from the menu on the left or browse through our range of individual modules.
Need some assistance?
If you have any problems during the process, don't hesitate to contact us.